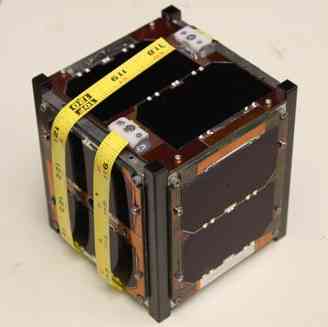 The mission objectives for the Michigan Multipurpose Minisatellite (M-Cubed) is to capture mid-resolution images of the Earth from Low Earth Orbit, perform a technology demonstration for a novel new Field Programmable Gate Array (FPGA), and train the next generation of Aerospace Engineers.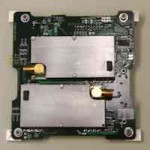 Data send and received from onboard M-Cubed to the ground station using a 144 MHz uplink and a 430 MHz downlink, amateur radio bands will be used to control and receive data from the satellite. A basic beacon signal containing satellite health data will be transmitted intermittently throughout operations. Data and commands will be transmitted using the AstroDev Lithium 1 radio.
Orbital parameters
Name                 M-Cubed
NORAD                ?
COSPAR designation   ?
Inclination (degree) ?
RAAN                 ?
Eccentricity         ?
ARGP                 ?
Orbit per day        ?
Period               ?
Semi-major axis      ?
Perigee x apogee     ?
Drag factor          ?
Mean Anomaly         ?
TLE
M-Cubed
1 99996U 00000    11301.47661542 0.00000000  00000-0  00000-0 0  0006
2 99996 101.6483 233.3593 0252943 295.2624 199.6032 14.79009197000007
Uplink
Downlink
437.485MHz FSK AX.25 9k6
Call
Status
Launched and active. M-Cubed is scheduled to launch on 28 October 2011 from Vandenberg Air Force Base in California.
---
Homepage and other references: