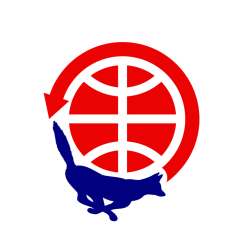 FOX Project
Why two satellites? The original Fox Engineering Team Study was for a baseline satellite, with several options for enhancements. At that time, AO-51 was functioning well, with no indication that its lifetime would be short enough to impact the Fox Project. With the impending loss of AO-51, it was decided to break the Fox Project up into a quickly deployable baseline FM replacement satellite.
Fox-1, and a second more flexible satellite, Fox-2. Fox-2 will benefit from the development work of the baseline Fox-1, with the addtional time being applied to developing its more sophisticated power and Software Defined Transponder (SDX) communications systems.
Introduction
1-Unit CubeSat (10 x 10 x 10)
Target orbit 650 km
Magnetically stabilized
FM transponder
IHU for telemetry and command
Science experiment
FSK Telemetry using subaudio
ZombieSat
ZombieSat
This function is designed to extend usable life time by using the following technology: FM Transponder will operate with dead cpu, without groundstation intervention, while in sunlight even with dead (shorted) battery.
---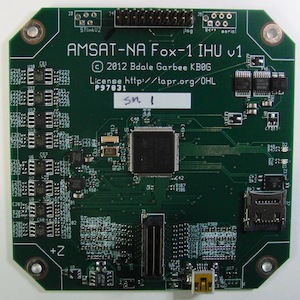 FOX-1A
Fox-1A will be an easy-to-operate, FM transponder satellite, one with very similar operating characteristics to those of AMSAT OSCAR-51. The project will introduce the concept of designed-in, partial-failure operation. The satellite will be specifically designed so that when the battery fails, the transponder can continue to operate when the satellite is in sunlight. Similarly, the satellite will be designed so that the FM transponder can operate without relying on the IHU. These modes are intended to extend the usable life of the satellite.
Downlink
145.980 MHz FM
Uplink
435.180 MHz FM
Status
Fox-1A is planning to launch from Vandenburg in November 2014 on the NASA ElanaXII mission with ARC1, BisonSat, Lightsail & R2S(NEO) (Perigee 470 x Apogee 780 Inclination 64 degree)
---
RadFXSat/Fox-1B
Downlink
Uplink
Status
Launch: Amsat-NA announce that the NASA ELaNa proposal for RadFxSat/Fox-1B has been accepted.
---
Fox-2
Fox-2 will be developed following and using experience gained from Fox-1 and have a sophisticated power and Software Defined Transponder (SDX) communications systems.
Downlink
Uplink
Status
Launch: TBD
---
Homepage and other references:
Amsat FOX project page: Fox