TURKSAT-3USAT
Mission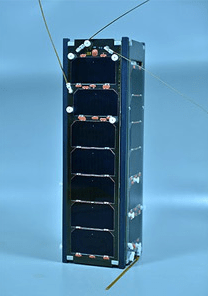 TURKSAT-3USAT, a three unit amateur radio CubeSat developed to provide SSB/CW communications in a 680 km Low Earth Orbit (LEO). TAMSAT, the Turkish Amateur Satellite Technologies Organisation, have produced a V/U linear transponder and there will be a CW beacon.
The VHF/UHF transponder and all other subsystems, except the stabilization, are doubled for redundancy. Where possible, both COTS systems and in-house development are employed.
The power is provided using solar panels and lithium polymer batteries together with super capacitors. Satellite stabilization is accomplished using passive magnetic attitude control system with hysteresis rods. There is a camera payload to take images of the Earth.
The satellite has a de-orbiting system which will make it re-enter the atmosphere at the end of its operational life.
Orbital parameters
Name                 TURKSAT-3USAT
NORAD                39152
COSPAR designation   2013-018-C
Inclination          98.013
RA of A. Node        349.713
Eccentricity         0.0018455
Argument of Perigee  19.177
Revs per day         14.77960914
Period               1h 37m 25s (97.42 min)
Semi-major axis      7 014 km
Perigee x Apogee     623 x 649 km
BStar (drag term)    0.000259550 1/ER
Mean anomaly         341.019
Downlink
435.200 – 435.250 MHz Linear Transponder
Uplink
145.940 – 145.990 MHz Linear Transponder
Beacon
437.225 MHz CW
Preliminary TLE
TURKSAT 3USAT 
1 12347U 12347A  13116.18513889  .00000000  00000-0  10000-4  0  2 
2 12347 98.0411 191.6722 0011 115 275.8011 255.7282 14.76761586 07
Telemetry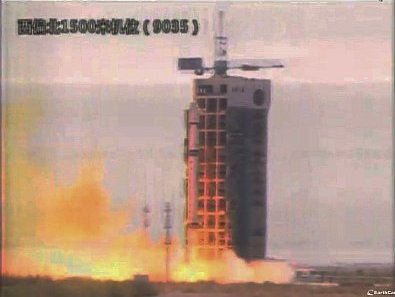 Status
Not active. Launched and active. Launch on April 26, 2013 at 0413 UTC on a CZ-2D rocket from the Jiuquan Space Center into a 680 km Low Earth orbit together with BugCube-1 and NEE-01.
Below, see and hear the data I received on April 26, 2013 10:40 UTC Using a FUNcube Dongle Pro+.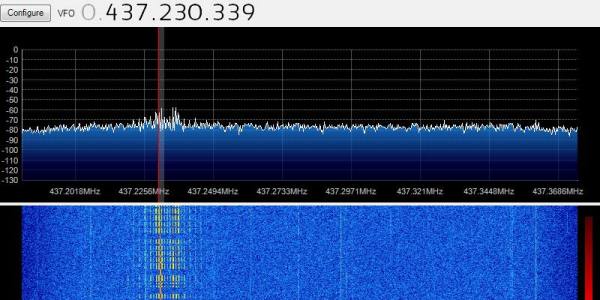 CW Beacon audio:
---
Homepage and other references:
Latest information