OSSI-1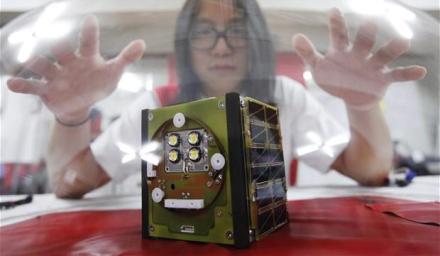 Open Source Satellite Initiative OSSI-1
Mission
Artist and radio amateur Hojun Song DS1SBO has spent 7 years developing his Open Source Satellite Initiative satellite OSSI-1. He has designed and developed it from scratch using readily available components rather than expensive space qualified hardware. It has a beacon in the 145 MHz band, a data communications transceiver in the 435 MHz band and carries a 44 watt LED optical beacon to flash Morse Code messages to observers on Earth.
Orbital parameters
Name                 OSSI-1
NORAD                ?
COSPAR designation   ?
Inclination          ?
RA of A. Node        ?
Eccentricity         ?
Argument of Perigee  ?
Revs per day         ?
Period               ?
Semi-major axis      ?
Perigee x Apogee     ?
BStar (drag term)    ?
Mean anomaly         ?
Downlink
437.525 MHz FM 1k2 AKSK AX.25
Beacon
145.980 MHz CW 12 wpm
Call
DS1SBO
Status
Nothing heard. OSSI-1 is launched on April 19, 2013 at 10:00 UTC into a 575 km 64.9° inclination orbit with a Soyuz-2-1b rocket from the Baikonur launch facility in Kazakhstan along with the Bion-M1, SOMP, BEESAT 2, BEESAT 3 and Dove-2 satellites.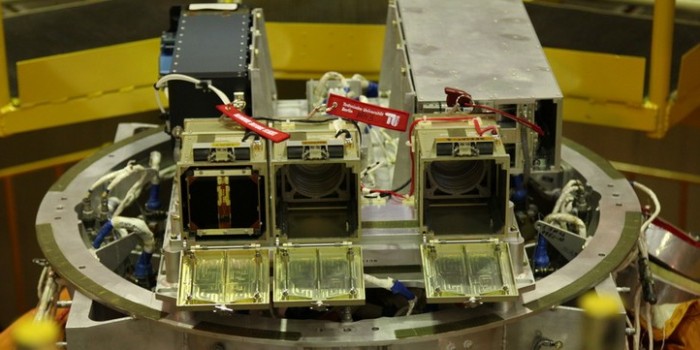 Telemetry
Available via Google cloud spreadsheet application: ossi-telemetry-data
---
Homepage and other references: