ELaNa: Educational Launch of Nanosatellites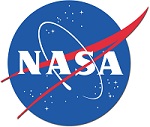 NASA and the Launch Services Program are partnering with several universities to launch small research satellites. These small satellites are called CubeSats because of their shape. Small satellite missions provide NASA with valuable opportunities to test emerging technologies and economical commercial off-the-shelf components that may be useful in future space missions.
NASA nanosatellites are designed for a wide spectrum of space missions, including biology experiments, testing advanced propulsion and communications technologies. CubeSats are in a class of small research spacecraft called picosatellites. They have a size of approximately 4 inches, a volume of about 1 quart and weigh no more than 2.2 pounds.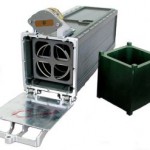 NASA's Kennedy Space Center in Florida is adapting the Poly-Picosatellite Orbital Deployer, or PPOD, to put these CubeSats into orbit. This deployment system, designed and manufactured by the California Polytechnic State University in partnership with Stanford University, has flown previously on Department of Defense and commercial launch vehicles.
Project ELaNa is managed by NASA's Launch Services Program at Kennedy. For more information about the program, contact us at ksc-lsp-education [at] mail.nasa.gov.