Pico-satellite for Remote-sensing and Innovative Space Missions, The University of Tokyo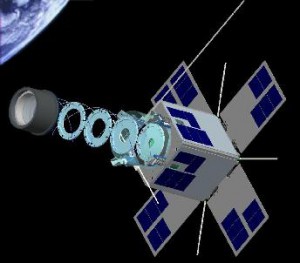 On 23.01.2009 at 03:54 UTC launched an H-IIA F15 rocket from Tanegashima Space Center in Japan. Main payload GOSAT (Ibuki), was the world's first satellite that will study climate change. As Piggiback payload were six other satellites on board. At 04:43 UTC PRISM was separated as the last satellite.
Orbital Parameters
Name                 PRISM
NORAD                33493
COSPAR designation   2009-002-B
Inclination (degree) 98.046
RAAN                 147.181
Eccentricity         0.0019427
ARGP                 313.924
Orbit per day        14.80607306
Period               1h 37m 15s (97.25 Min)
Semi-major axis      7006 km
Perigee x apogee     614 x 641 km
Mean anomaly         46.037
Downlink
437.425 MHz, FM 1k2 AFSK (800mW), 9k6 GMSK (2W)
Beacon
437.250 MHz, CW (80mW)
Call
JQ1YZW
Status
Active
CW Telemetrie
CW is the default mode of PRISM, the packet downlink is only active above the Japanese command station. The CW telemetry consists of 14 frames.
Here is an overview: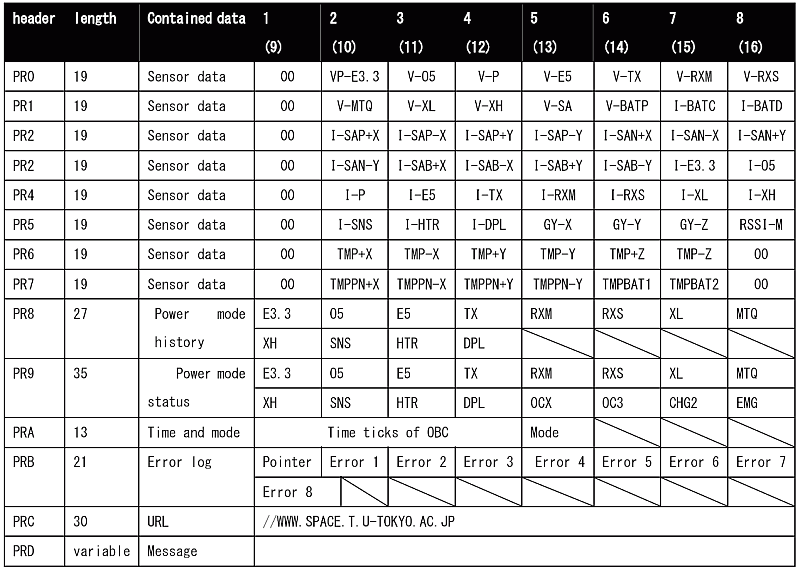 ---
Homepage and other references: