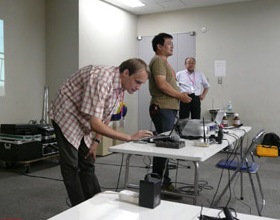 After the 'In-Orbit Maintenance Operations' the decision to turn 'ON'  the payload transponder was taken and accordingly; The Transponder No 2 i.e. The Dutch Transponder made by William Leijenaar PE1RAH would be switched 'ON' at 13:51 UT on 08.03.2012 during orbit # 37006 over India.
A 'Critical Comparative Signal Report' between the Indian and Dutch transponder would be of great help for further evaluations and necessary actions for the maintenance the transponder in good and healthy condition for better services and also, the inputs would be very valuable to the respective transponder designers.
We all hope, Williams PE1RAH would be very happy with our decision and behalf of every one here in India involved with project, wish Williams and his transponder all the very best and good luck.
During the pass of 19:45:00 it should be possible to work VO-52 above Europe. Lets give it a try and send a report to ISRO and use the website http://oscar.dcarr.org/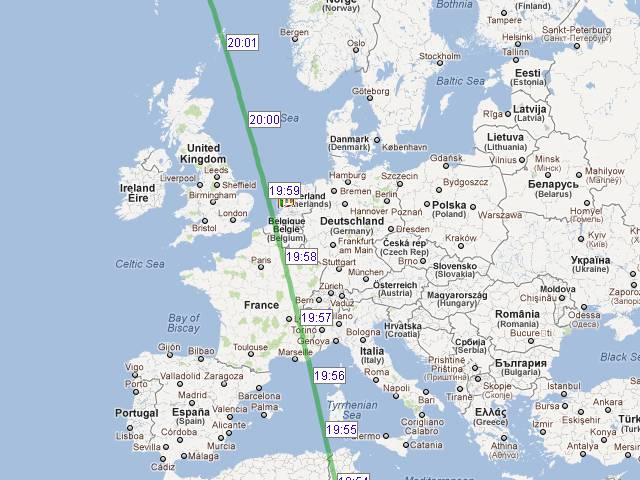 [PE0SAT Thanks VU3TYG, VU2WMY and ISRO for the above information]