More visual bandwidth thanks to an UHF to HF down converter in combination with the AFEDRI SDR. This combination will give me a 2Mhz wide spectrum on 70cm.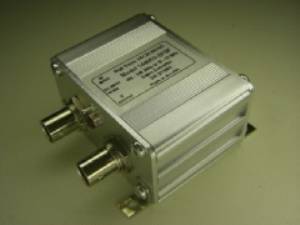 The idea was, to use the bandwidth of the AFEDRI SDR in combination with a 70cm down converter. After searching the Internet I found the website from High Sierra Microwave and ordered the 432M7 SDR friendly down converters.
Specifications:
The Model 432M7 is designed using a two stage pHEMT MMIC LNA, each stage followed by a SAW filter, which provides over 75 dB of image rejection. It has a crystal controlled PLL local oscillator at 425 MHz, a double balanced mixer and IF filter. The low frequency IF of 7 to 13 MHz is a great fit for the many HF SDR receivers, such as the Softrock and SDR-IQ series.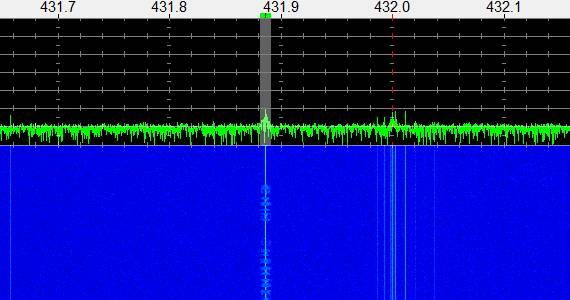 Lets see how this down converter will perform in comparison to the FUNcube Dongle Pro+. As you may already now, I use SpectraVue together with my AFEDRI SDR and when one connects a down converter you can use the External Radio Setup. For this combination I use the following settings.
Custom Inverted IF = no
Custom Ext Center Freq = 435000000 Hz
Custom IF Center Freq = 10000000 Hz
Ext IF BW = 10000000 Hz
Lets see what this combination brings in the next couple of weeks. I hope this will make it easier to receive all the new satellites that have there downlink frequency above 436.000 Mhz. With this combination I should be able to receive the whole spectrum from 436.000 – 438.000 Mhz.